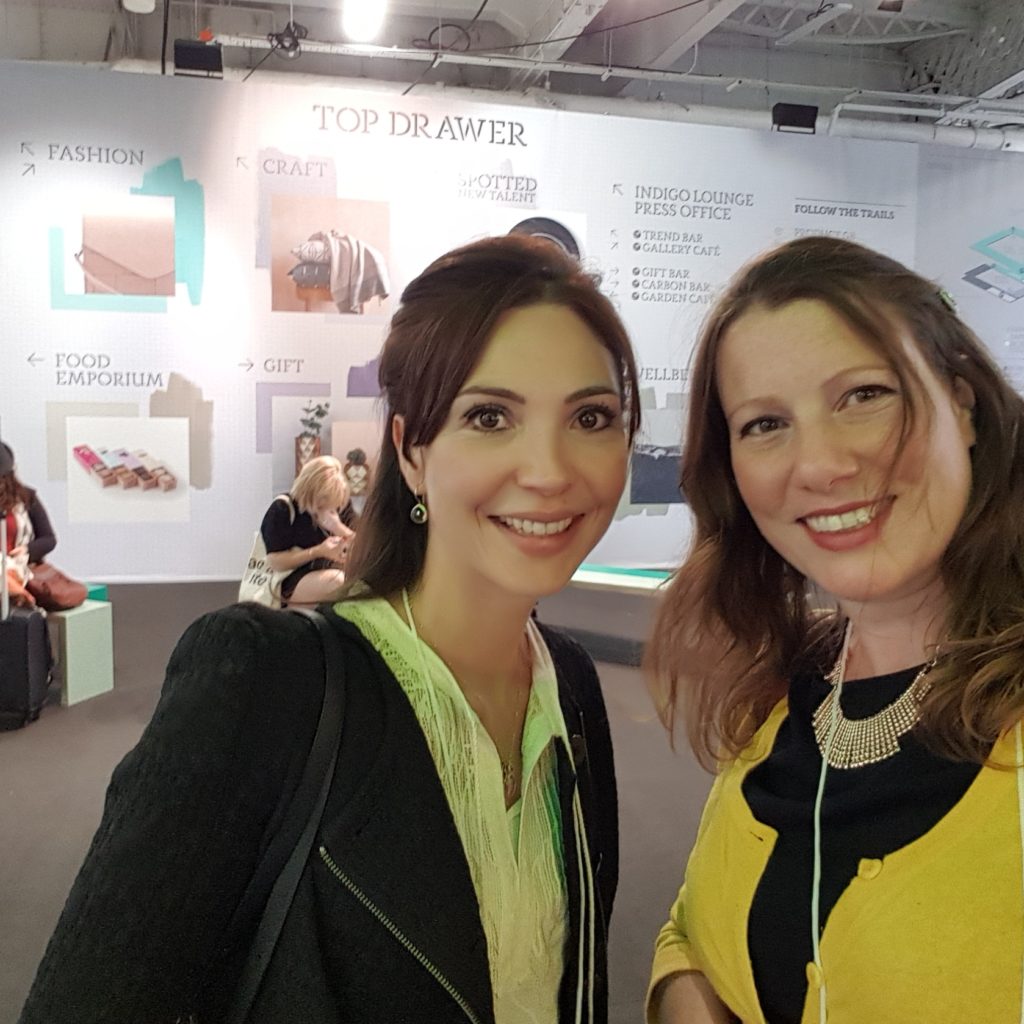 6th October 2018 Blog Tags: art, Art Gallery, autumn, buying, Christmas, gift lists, gifts, glassware, homeware, new collection, Shop Small, Top Drawer, Winter
Recently I enjoyed an overnight trip to London,
leaving George for the first time and Edward for the first time in over a year. I must confess it was wonderful going out without being armed with the pushchair and nappy bag.  My sister, a friend and I took the bus to Tooting Market and dinned in one of the many pop up restaurants there, we drank the best cocktails I have ever tried and ate our body weight in Sushi. https://tootingmarket.com/

But is was back to business the next day,
I met Louise, a trusted friend with excellent taste and we headed off to Top Drawer in Kensington Olympia https://www.topdrawer.co.uk/.
Top Drawer is a buyers fair for retailers in fashion, arts, stationary, children's items, craft and homeware. While a lot of it is aimed at the larger retailers, smaller companies trying to get a foothold into retail also show there and that is what we were looking for.
We have picked some wonderful things to fill the gallery with this coming winter, some unique ceramics from Helen Lucas's studio, more beautiful handblown glassware from Bob Crooks and fine China by Alice Peto (already a big hit in the gallery!) And towards Christmas we will be bringing out something really quirky for the children from Fiona Walker, watch this space!