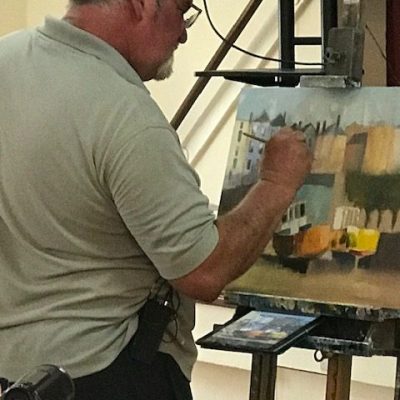 Paul has been passionate about painting since he was young. But it is only in the last 15 years that his sophisticated and individual style has gained international attention. Over the last few years, he has achieved recognition, for the quality, clarity, dramatic light and atmosphere in his work, which now hangs in locations as far afield as New York, Nantucket, Australia and New Zealand.
Paul was born in Derbyshire and moved to Devon as a young boy. His first job was as a pottery designer and he quickly moved on to become an Illustrator for the South Devon Scene, a local newspaper based at the internationally renowned Art college at Dartington Hall.
He became an immediate success and was later commissioned to produce pen and ink drawings for clients in the publishing industry, a career that he continued with for many years. More recently he has returned to focus on his first love, painting and his skilled use of oils, pastels and mixed media, have helped to develop the unique style found in his work today. When not exhibiting abroad, he is often to be found painting in his studio at Avon Beach, near Bournemouth, as well as on location.
At Ytene Gallery we are delighted to stock a range of Paul's hand finished limited edition prints, each print is mounted and framed as illustrated and limited to 80 copies. The prints are all signed and numbered by Paul.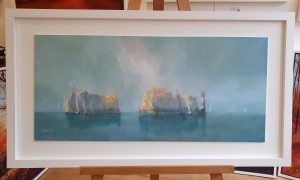 Available work by Paul Dolman