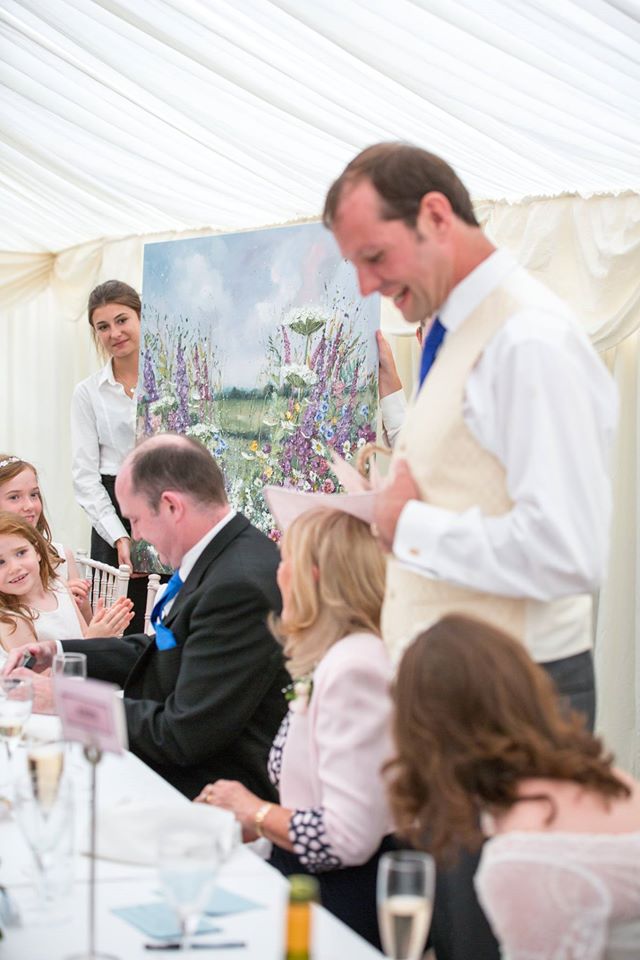 22nd August 2017 Blog Tags: art as a gift, gift lists, wedding list, weddings
Some weeks ago, a young couple came into the gallery with the ladies Grandfather, who had decided to buy the soon to be married couple a wedding gift of a piece of art.  A generous budget had been set and after offering my assistance if it was needed the couple went about looking at the work in the gallery.
After much deliberation, they settled on one they both liked, a wonderful Cornish harbour scene of somewhere they'd visited together by talented collage artist, Nagib Karsan.
In an age when a lot of couples have been living together for some time prior to marriage, the traditional wedding list involving, kettles, cutlery and toasters are becoming less necessary as homes are normally set up already. Often a contribution to a honeymoon is an option or just hard cash. Some people struggle with the concept of simply giving money for a wedding gift. With a bit of thought and research you could buy a relative or close friend one of the most memorable gifts they are likely receive for their wedding, a wonderful piece of art.
Our advice on going about offering art as a wedding present is as follows;
It is well known art is subjective so unless you know both parties very well then letting them pick something together is probably the best option as opposed to buying it for them.
Choose a gallery that is reasonably local to the couple so they don't have to travel far.
Many art galleries will be able to offer a gift voucher for the couple to spend, just make sure the voucher can cover a good selection of art or prints available to save them having to dig into their own pockets to make a purchase.
Some galleries (like us!) offer a wedding list service, this is normally set up on behalf of the couple so that all their wedding guests can contribute towards a piece of art. See Gift lists in our services section.